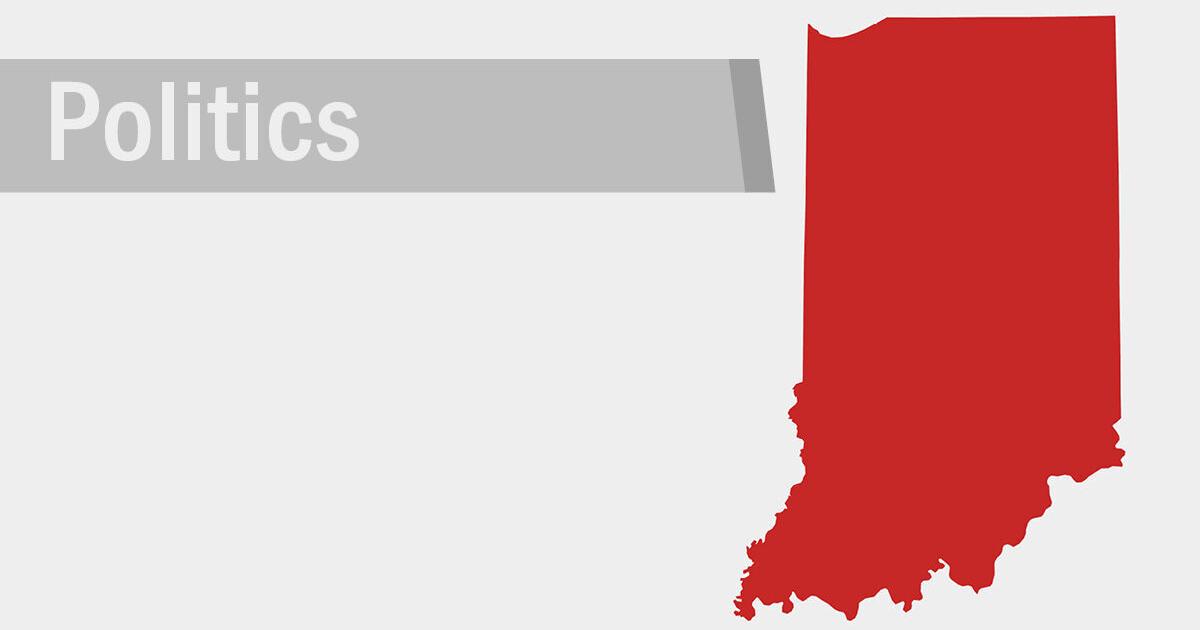 Some religious denominations support the right to abortion | Statehouse
When the Indiana legislature passed a near-total abortion ban last month, Rabbi Meir Bargeron worried about what the law would mean for his congregation and his religious freedom.
"Jewish law is very clear in that access to abortion must be maintained," Bargeron said. "It's the result not just of scripture, but of centuries of scriptural conversation and a very clear and solid legal tradition."
Bargeron leads Congregation Achduth Vesholom of Fort Wayne, the oldest Jewish congregation in the state. He said the Jewish position on abortion is "rooted in the Torah" and that his religion's teachings on the issue are "not at all controversial and (are) very established".
"A primary principle of Jewish law is the protection of life," Bargeron said. "We also believe that life begins at birth and that a fetus is considered part of a woman's body until birth. Therefore, abortion, in order to protect life, which we would define as the physical and mental well-being of the pregnant woman, must be available.
Some local religious leaders say the widespread belief that all religious people are anti-abortion is simply not true.
Congregation Achduth Vesholom is a member of the Union for Reform Judaism, one of many denominations that support abortion rights. According to a 2016 Pew Research Center study, other religions with similar beliefs about abortion include Conservative Judaism, the Presbyterian Church, Unitarian Universalism, and the United Church of Christ.
Meanwhile, the two largest religious denominations in the United States, the Roman Catholic Church and the Southern Baptist Convention – an evangelical Protestant religion – both oppose abortion.
Other prominent American religions that oppose abortion include The Church of Jesus Christ of Latter-day Saints, commonly referred to as the Mormon Church, and the Assemblies of God, a Pentecostal denomination.
In Indiana, 31% of adults identify as members of an evangelical Protestant denomination, while 18% identify as Catholic, according to Pew's most recent religious landscape study. A total of 72% of Hoosiers identify as Christian.
Political debates over abortion access often revolve around religion, and this last special session of the Indiana legislature was no different.
During the testimony, many anti-abortion speakers shared Bible verses and called out to God, including a man who told lawmakers he "will pray that God will humble you."
Some who have spoken out against the abortion ban have also appealed to religion, including Dr. Elizabeth Eglen.
"I grew up in the Christian church," Eglen said of the policies that would have eliminated the bill's exception for rape cases, "and I can't imagine how anyone would advocate that on behalf of of God".
The legislators also mentioned religion. Rep. Ann Vermilion, R-Marion, said she believed God would not condemn women in an abortion clinic while explaining her vote against banning abortion.
"I believe the Lord Jesus would never call a woman a murderer, pro-abortionist, baby killer," Vermilion said. "I despise those words."
For Bargeron and other local faith leaders, some of the views expressed at the special session — especially by anti-abortion activists — do not align with the doctrine of their own faiths.
Reverend Anne Epling is pastor of the First Presbyterian Church in Fort Wayne. She said the Presbyterian Church "believes in the sacred worth of a woman" and that "the Creator gave her the ability to make choices – and among those choices would include the ability to decide 'to continue or discontinue. pregnancy.
Epling said some people felt "surprise and, in part, relief" when they found out about her beliefs about abortion. In May, she wrote an opinion column in the Journal Gazette about these beliefs.
Non-religious people "might tend to think that all religious people are anti-choice," Epling said. The reason could be that those who belong to religions that support abortion rights are not as outspoken on the issue as those who oppose abortion.
"I think only one religious voice has been heard in the debate over the past 30 years, and I blame myself in part for not having spoken about it sooner," Epling said. "You can absolutely be a person of faith and be pro-choice."
Reverend Sara Ofner-Seals, associate pastor at Plymouth Congregational Church, said her denomination has supported abortion rights since before Roe v. Wade. Plymouth Church of Fort Wayne is part of the United Church of Christ.
"I would say that the United Church of Christ as a denomination follows what I think is the majority of medical and scientific consensus that an embryo is not necessarily a baby and that life does not necessarily begin to design," Ofner-Seals said. "We have a fundamental difference of opinion when it comes to the start of life and believe that it should be up to the pregnant person to decide what to do if they become pregnant."
Ofner-Seals also said she believes Christianity teaches compassion "above all else."
"There are simply too many scenarios in which forcing someone to carry a pregnancy to term is unsympathetic and can be cruel – especially in cases where there has been abuse or assault, especially in cases where there has been a minor who has been abused or assaulted," Ofner-Seals said.
"Forcing this person to carry a pregnancy to term is cruel," she continued. "It's not compassionate, and there are many, many other scenarios that could be named where I think in the name of love, compassion and mercy, what our religion teaches, a person must be able to have autonomy over themselves. body and make their own choices.
Epling said the state abortion ban shows abortion advocates' lack of faith and trust in women.
"State lawmakers and the governor … think they know better than this woman," Epling said. "Absolutely, that's what's happening. They don't trust women to make decisions about their lives.
Ofner-Seals called the ban, which is expected to come into effect on September 15 pending a legal challenge filed last week, "contrary to religious freedom". She said the "loudest voices" on the issue do not necessarily represent the majority opinion on abortion.
"I think what's happened in Indiana and across the country in many states is that a minority religious opinion has been imposed on everybody," Ofner-Seals said. "I believe in the dignity of everyone to be able to practice their religion freely, 100%. However, I don't think the religious views of one group should be imposed on all the others.
Even within denominations, not all members feel the same way.
For example, despite the Catholic Church's strong stance against abortion, 48% of American Catholics believe the procedure should be legal in all or most cases, while 47% believe it should be illegal in all. or most, according to Pew.
Like Ofner-Seals, Bargeron is also concerned about the ban and its effect on the religious freedom of Hoosiers.
"It often comes up in discourse that religious freedom is a very important value, especially in conservative political discourse," Bargeron said. "What is very interesting, and what is very clear to me, is that this law interferes with the religious freedom of people who practice Judaism."
It's not just that the ban could interfere with the rights of the Jewish people, however. Bargeron also said that in addition to being a religious issue, the issue is a "social justice issue that is now at the top of our society's agenda."
"We believe it's our job as humanity to complete God's creation, and part of that is to create justice for all," Bargeron said.
"The situation in which this places any woman in Indiana, who needs to access abortion services and cannot obtain it, concerns me as much as a Jew as the specifics of Jewish law regarding when access to abortion should take place."
"If there is injustice in the world," he said, "we believe very strongly that we need to act to address that injustice."