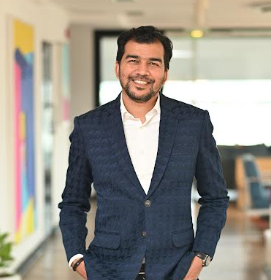 How Technological Innovations Organized India's Religious and Cultural Segments
India's religious and spiritual markets have been growing steadily for decades. The industry was worth $44 billion in 2020, and is estimated to grow further at a CAGR of 10% between 2022 and 2027. Technology has been the primary driver in organizing the ever-expanding religious and spiritual sectors of India over the years. .
Technological advancements have a way of altering our environment. When it comes to an institution as old as religion, the means and methods of reaching your audience are sure to change over time. The prevalence of smartphones and easily accessible internet connections have made it even easier for worshipers of all socioeconomic segments to have a seamless religious experience, virtually. The marriage of faith and technology has not only enabled devotees with a variety of services such as online astrology consultations, online darshans, e-pujas and electronic donations to temples, but has also made the worship more accessible to all.
Here's how technology has played a pivotal role in shaping the faith and spirituality industries.
Virtual darshans and pujas have made worship safe and accessible to all
Gone are the days of having to personally visit a temple, astrologer or Vaastu consultant to ask for blessings or a consultation. With the onset and persistence of the pandemic, people's reliance on technology has increased dramatically, even for their religious and spiritual needs. This naturally led tech entrepreneurs to seize the opportunity and introduce products that infused technology with religion, which seemed to be the need of the hour. By bringing pujas and darshans to online medium, religious tech players have not only secured worship during the rise in Covid cases, but also made pujas at iconic Indian temples accessible across geographies and age groups, including millennials and seniors.
Stable employment and better earnings for Pandits/Pujaris
With online pujas and darshans becoming increasingly popular, pujaris have a much larger base of devotees to cater to and are therefore able to earn a more regular and higher income. This is mainly due to the fact that their income is now no longer limited to devotees who physically visit a particular temple, but also to those who offer prayers virtually from home.
Moreover, during the pandemic, when financial stability was the most pressing concern for the majority of the population, virtual service providers like VAMA stepped forward to financially empower pujaris and temple workers by introducing e-puja and darshans on their platforms. This led to steady income and financial empowerment for pundits who were in a precarious situation, due to lockdowns and the stay-at-home situation.
Streamlining of services for the faithful
The religious tech players in the industry have greatly simplified the bidding process for worshipers by providing full transparency and a set of proper guidelines. They aim to give worshipers quick and uncluttered access to all kinds of religious services by deploying technology in this segment. On a single platform, one can meet all his religious needs seamlessly; be it a simple temple darshan, offering pujas, performing specific rituals, getting astrology consultations or even making donations. The fact that the entire offline Mandir ecosystem is now available online through engaging, thought-provoking, and habit-building content-focused products is hugely liberating for enthusiasts.
Since the digitization of any industry generally caters to and attracts a wider audience, religious tech has naturally grown in popularity among tech-savvy professionals as well as Gen Z, who find it difficult to visit a temple due to of their busy schedules. In short, the religious tech industry is poised for unprecedented growth due to changing mindsets and preferences among the faithful. Technological intervention is not only to adequately modernize religious practices, but also to eliminate geographical or physical barriers that can block a devotee's spiritual path, allowing them to perform darshans and pujas of literally anywhere anytime !
END OF ARTICLE