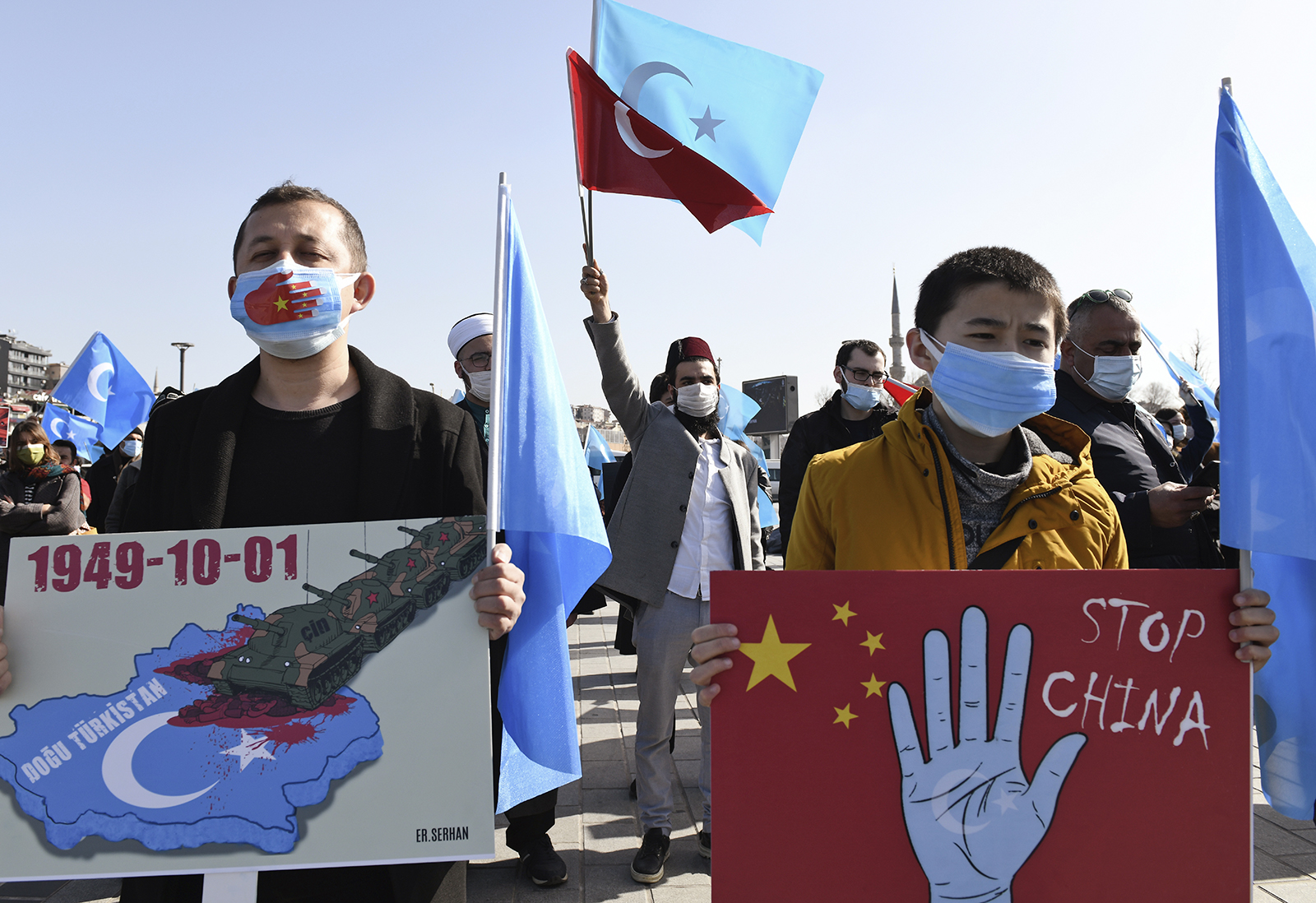 Global Summit on Religious Persecution Offers Opportunity to Address Abuse
(RNS) — Nigerian Christians murdered during worship. China persecutes Uyghur Muslims. The Taliban impose the burqa on women. Russia bombs Orthodox churches in Ukraine.
Next month in London, the UK government is hosting a global summit to discuss ways to deal with these and other cases of religious persecution. This is the third in-person gathering since the United States launched the effort in 2018. In the three years since the delegates last met in person, conditions around the world have not improved, as observers continue to document. alarming levels of intolerance by governments and actors in society.
In authoritarian countries like China and Myanmar, genocides against Muslims continue, while Christians face terrorist attacks in Nigeria, Pakistan and Iraq (as well as their own repression in China and Myanmar ). Extremists in India, Sri Lanka and Egypt victimize minorities, while Afghanistan and Iran attack minorities and target Muslims who challenge their theocratic rule.
Russia bombs Ukrainian religious sites, while imprisoning Jehovah's Witnesses in their homes for "terrorism". Freedom of thought remains limited in the Middle East, where Bahá'í, Yazidi, Ahmadi, Hindu and humanist communities are under constant threat. Anti-Semitism and Islamophobia continue to plague North America and Europe.
---
RELATED: Afghanistan tops Open Doors list of worst countries for Christians
---
In short, the timing of the London Ministerial Conference on Freedom of Religion or Belief could not have been better. The British have happily agreed to host after the in-person meetings in Washington at 2018 and 2019and a virtual meeting convened by Poland in 2020. Oppressors and authoritarians certainly coordinate, so rights-respecting nations should also work together with all sectors of society that value freedom of conscience and belief.
Lord Ahmad of Wimbledon, a longtime human rights advocate who holds a ministerial portfolio in the UK Foreign, Commonwealth and Development Office, Explain that the "London conference will bring together ministers, but also and above all other representatives of the government, leaders of religious groups and beliefs, and above all of civil society". Basing these discussions on the real implications of the persecution, he noted that the conference "will hear directly from survivors about the impact that the persecution has had on them, on their lives, on their communities."
Fiona Bruce, the UK Prime Minister's special envoy on freedom of religion or belief and sitting member of the House of Commons, said in an email that "the official ministerial meeting will involve over 500 delegates", with hundreds other participants "well over 100 civilians". social events held in central London and across the country.
The power of meetings like this is to bring together all stakeholders in the promotion of religious freedom. Bruce and his team strive to engage diplomats, parliamentarians, civil society and religious leaders towards a common goal. Such partnerships can make a difference if they work strategically and with a relentless commitment to long-term change. If one group is missing or missing, it can weaken the whole platform for effective advocacy.
However, as I learned while designing the first two State Department conferences, words alone are not enough. Government statements denouncing state-sponsored persecution should be accompanied by firm commitments to more resources to support defenders on the ground, rescue packages for those persecuted for their beliefs, and coordinated sanctions targeting attackers. The London meeting can mark human rights if it leads to consequences when abuses occur and assistance to survivors.
As Bruce indicated in an email, the meeting has the attention of Prime Minister Boris Johnson, who will host a reception for delegates, and Foreign Secretary Liz Truss, who will deliver a keynote address on the first day. Of the reunion.
In my two decades of work for the US government, such high-level engagement is crucial and will hopefully encourage foreign ministers to attend. Without such support, events like these have limited impact. Also, ensuring continuity is important, so other nations are needed to host the next ministerial in 2023 or 2024.
---
RELATED: United Arab Emirates restores Christian life in the Persian Gulf
---
The real test of these events, however, is not whether meetings take place or who attends, but whether conditions change for the better. As countries emerge from the pandemic, rights-respecting nations, civil society organizations and faith groups must work together to address the pandemic of persecution sweeping the world.
Millions pray for their success.
(Knox River Thames is the former Special Envoy for Religious Minorities at the US State Department, who served under the Obama and Trump administrations. He is writing a book about the end of the persecution in the 21st century. Follow him on Twitter @KnoxThames. The views expressed in this commentary do not necessarily reflect those of Religion News Service.)