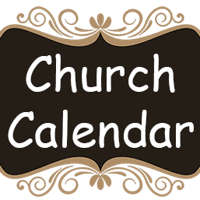 Religious events of July 7, 2022, edition | local entertainment
Everyone is invited to join us tonight from 6:30-8:00 p.m. at Cowan Fellowship Church, 609 Cumberland Street East, Cowan, for a suicide prevention training workshop. To participate, call 931-434-0046.
Morton Memorial Church, 322 W. Main St., Monteagle, will hold a curbside food distribution for anyone in need on Saturday from 8-10 a.m. Drivers must enter the line from behind the church. Volunteers will help those who cannot load their food.
Everyone is invited to join Saturday at 6:30 p.m. at the Cowan Fellowship Church, 609 Cumberland Street East, Cowan, Saturday for an outdoor concert by songwriter Jon, Jacob and Cindy Gray as well as d other local talent. Bring chairs. Hot dogs and other food will be available as well as water and drinks.
The Unitarian Universalist Church, 3536 New Manchester Hwy., Tullahoma, welcomes this Sunday's 10 a.m. guest speaker, Lynn Cimeno, who will speak on "Lessons in the Deep Ecology of 'Be Here Now'." The service will be followed by refreshments and a period discussion. For more information, call 931-455-8626 or visit www.tullahomauu.org.
Tullahoma Sangha, a Zen Buddhist meditation and study group, meets at 6 p.m. Wednesday at the Unitarian Universalist Church, 3536 New Manchester Hwy., Tullahoma. The service will consist of zazen (meditation), a short lesson and a discussion. Newcomers are encouraged to call ahead for a brief orientation at 5:45 p.m. For more information, call 931-588-8935.
Cowan Fellowship Church, 609 Cumberland St. E., Cowan, invites elementary-age children to join in Wonderful Wednesdays with Bible shopping, games, crafts, music and dancing every day. Wednesdays in July from 10 a.m. to 12:30 p.m. The theme is "We are a family." Lunch will be provided. To register, call 931-434-0046 or visit www.cowanfellowship.org.
Liberty Baptist Church will be hosting Holiday Bible School sessions on Wednesdays, July 13, 20, and 27 from 5:30 p.m. to 8:30 p.m. Children will enjoy lessons, crafts, playtime, music, and a meal each evening. Everyone is welcome.
Cowan Church of Christ will be hosting a one-day Vacation Bible School on July 16 from 9 a.m. to noon, with all ages welcome. Lunch will be provided.
A distribution of food and groceries will be held for anyone in need on July 16 beginning at 9 a.m. at Christ the King Anglican Church, 1231 Cumberland St., Decherd, in association with Feed America First. Please stay in vehicles when you arrive in the church parking lot. Food will be distributed on a first-come, first-served basis.
The community is invited to Goshen Cumberland Presbyterian Church, 1262 Williams Cove Road, Winchester, for its annual Hamburger Supper fundraiser on July 16 from 5-7 p.m. and desserts. All proceeds will go to the Cumberland Presbyterian Women's Ministry.
Crossroads Baptist Church, 2662 Eastbrook Road, Estill Springs, will be holding a Vacation Bible School July 18-22 from 5-8:15 p.m. for children ages 3-5 plus a youth group. A meal will be provided each evening. All are welcome to enjoy Bible study, arts and crafts, music and recreation.
A carol featuring The Joyful Hearts will be held July 24 at 10:30 a.m. at Huntland Missionary Baptist Church, 306 Alabama St., Huntland. A meal will follow the songs. Pastor Bruck Shockley welcomes everyone.
A free and fun experience awaits all kids ages 5-12 with games, snacks, Bible lessons, mission stories, songs and more at the 5-day club July 25-29 from 9 a.m. to 11 a.m. at Tims Ford State Park Picnic Shelter #1 on Picnic Road. The event is sponsored by the Child Evangelism Fellowship Tennessee Valley Chapter. For more information call 931-691-1251 or visit ceftennesseevalley.org. The 5-day club is run by quality screened and trained volunteers from various local churches and CEF of the Tennessee Valley, a non-profit organization that partners with local churches to reach children for Jesus.