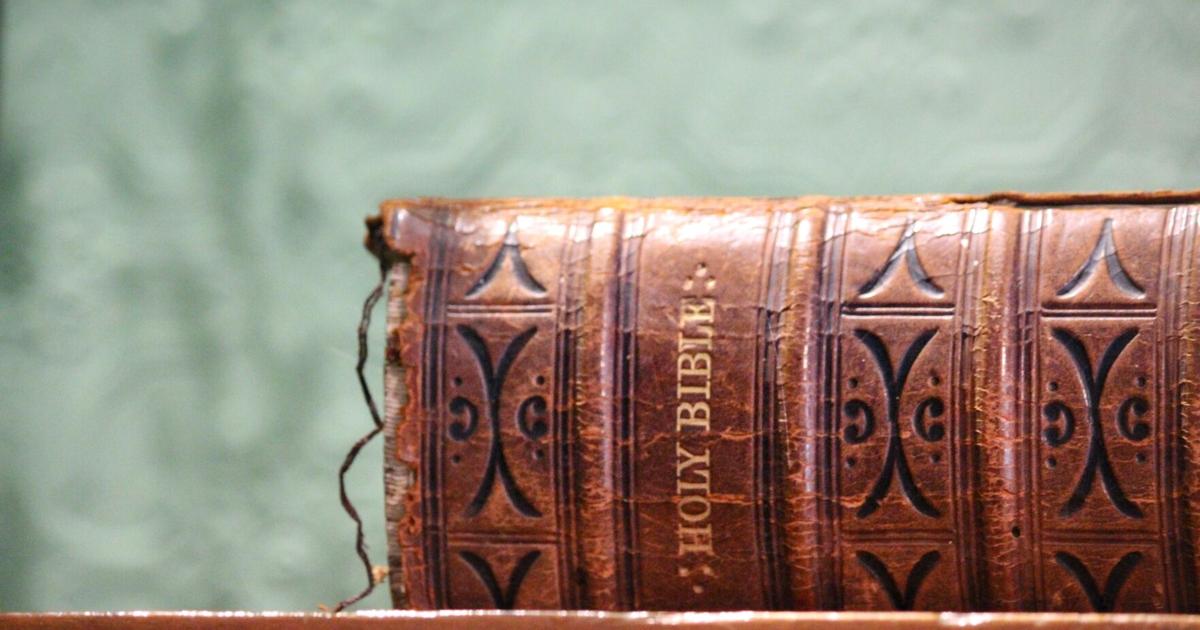 RELIGIOUS CHRONICLE: A tamed heart | Columnists
Many years ago when I was a K-9 handler in the US Air Force, I was stationed at Tyndall AFB on the Florida panhandle near Panama City. The first day I reported to work and met my co-workers and the kennel supervisor, I was shown the dog that would have been assigned to me; a big, fierce Rottweiler named "Sampson". They led me to meet him like guards escorting an inmate to the electric chair. Moments later, standing in front of the Tyrannosaurus enclosure, I understood why. He was huge, thick, muscular, classic black and brown, a four-legged instrument of horror. I didn't notice at first that it had legs, I was too distracted by the grunts, barrel chest growls and barks of saliva coming from the mouth of the great white shark trying to open the door to reach me. I felt like the last cupcake in a room full of first graders. I wondered who would attend my funeral. I wouldn't have given two alligators and a lion a good chance against this monster. While you have this image fresh in your mind, remember that inside of you is a heart which, according to the Bible, is equally fierce and cruel. Jeremiah 17:9 tells us that "the heart is deceitful above all things, and hopelessly wicked: who can know? Give this heart half a chance to utter pride, perversity, filthiness, cruelties, hateful words. Why is our world filled with sin and the terrible consequences of sin? Because the hearts of men are hopelessly wicked. Mt 12:34 O generation of vipers, how can you being wicked say good things? for out of the abundance of the heart the mouth speaks. Luke 6:45 A good man draws what is good out of the good treasure of his heart; and the bad man from the bad treasury of his heart produces what is bad, for out of the abundance of the heart his mouth speaks. Now, before you start trying to argue, let me ask you to remember some of the terrible things you've said to those you love. Remember some of the horrible thoughts your heart created. Remember some of the bad things you did when you thought no one was watching. Remember some of those desires, labors, deeds, upon which your heart has placed its affections. Yes, you and I, if we were allowed to plead on our own behalf, we would paint a pretty serene picture of our hearts. But if we were judged by God himself, I think we would be condemned by any jury. Guilty of having a ferocious monster for his heart. We should all pray that God will put a guard over our heart so that it does not slip out of the door of our mouth and pronounce its wickedness. Shouldn't we ask God to help us keep our heart locked behind our teeth to keep it from speaking out of control? When we get angry, does that vengeful heart beat at the door to be released and do its horrible work? I ended up taming Sampson and he came to like me. God alone can tame this heart of yours. Give it to her today! Until you do, it's a horrible beast best kept locked up safely inside the cage where it can do no more harm. This Sunday, come worship the God of the living with those whose hearts have been tamed at Calvary Baptist Church in Palestine. Across from Industrial Plaza on the Loop. 903-729-5924.
Malcolm Harrison is the pastor of Calvary Baptist Church in Palestine. Find religious services and columns online at calvarybdpalestine.com.