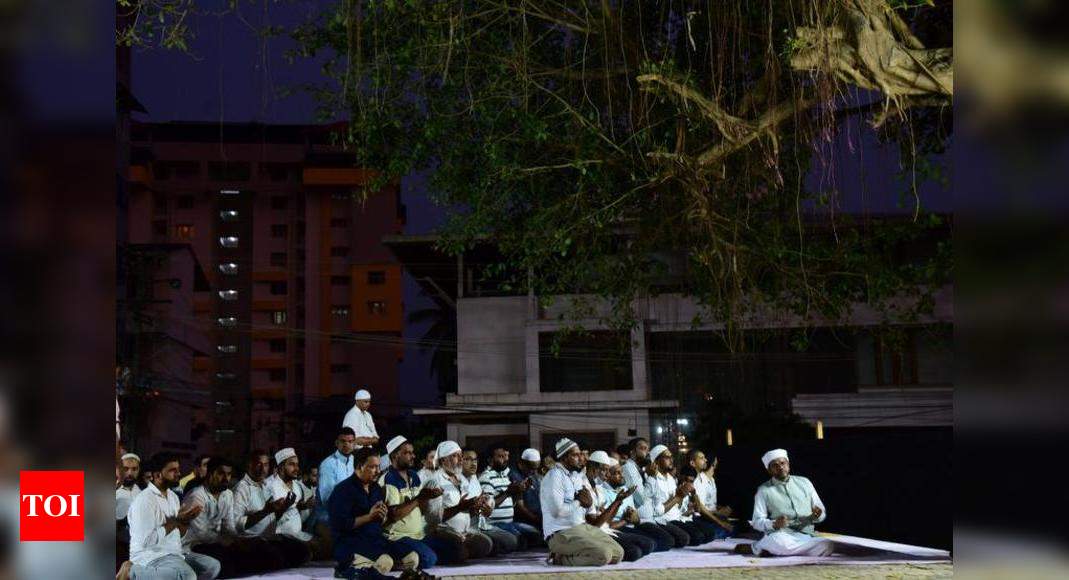 Iftar hosted under the banyan tree for religious harmony | Mangaluru News
Mangaluru: Sahakara Nyaya Koota, an organization of secular thinkers, held an iftar under a banyan tree in the city, to convey the message of
peace
and
harmony
Friday.
The 'Iftar Mussanje' program attended by thinkers, speakers and religious leaders, was held under a banyan tree at Balmatta in the city. Social activist and lawyer Dinesh Hegde Ulepadi, speaker Aravinda Chokkadi and others were behind the innovative idea of ​​uniting people of different faiths through this initiative.
Aravinda Chokkadi, who coordinated the program, said it was not just an iftar gathering, but a meeting of harmony for Hindus, Muslims, Christians and Jains. "Normally, iftar programs are organized to serve food to those who are fasting during Ramzan. However, in this Iftar Mussanje, people from various walks of life, including religious leaders, have the opportunity to discuss how people should respect other religions and the need for national integrity," he said.
Meanwhile, Muniraj Renjala, Retired Principal, Jain High School, Moodbidri, spoke on the Jain doctrine of 'Anekantavada' and the parish priest of Shanti Cathedral, Reverend M Prabhuraj, delivered a speech on the religious harmony. Ramakrishna Mission, Mangaluru, organizer Ranjan Bellarpady deliberated on coexistence. Another highlight of the iftar program was the classical music recital "Kattala Haadu" by singer Naada Maninalkur.
MSM Zaini Kamil, Chairman of the Karnataka Sunni Youth Association, was the chief guest on the occasion. He talked about the importance of Muslim holidays. Later, the ceremony of breaking the fast took place and the namaz was offered by the Muslim participants in the program.
Dinesh Hegde Ulepady gave a keynote speech and said the main objective of holding the program was to destroy hatred and promote community harmony. "It is essentially a program for the well-being of all and for the protection of the next generation from the harmful effects of communal hatred," he added.
The meeting ended with the recitation of the national anthem by the participants.